1

Upload Photo

2

Confirm Design

3

Customization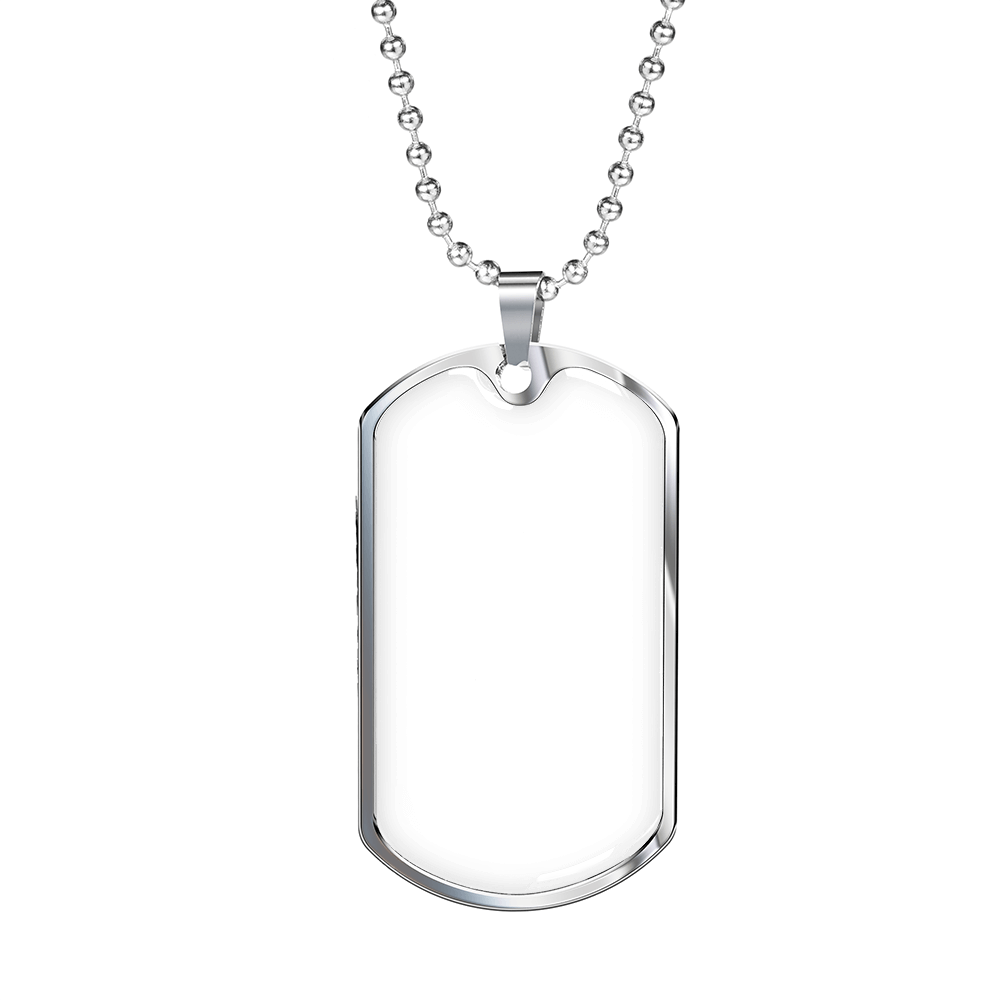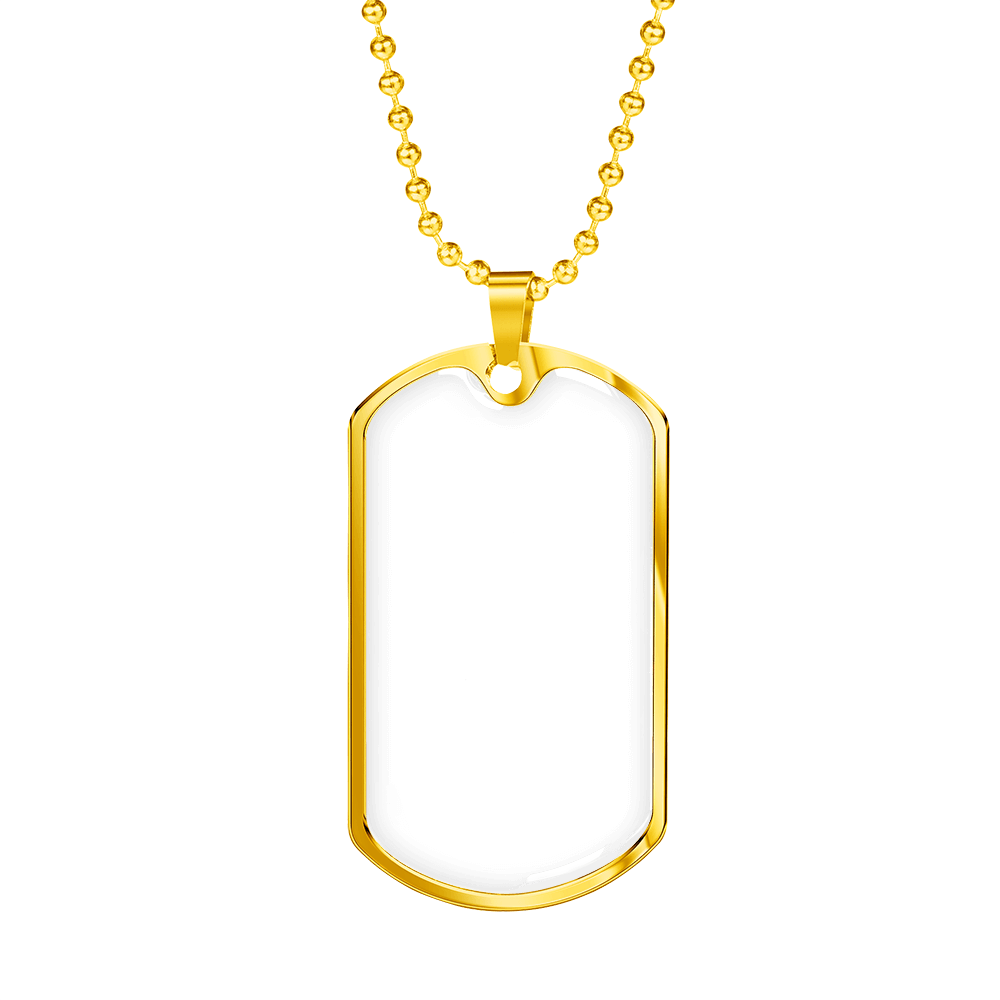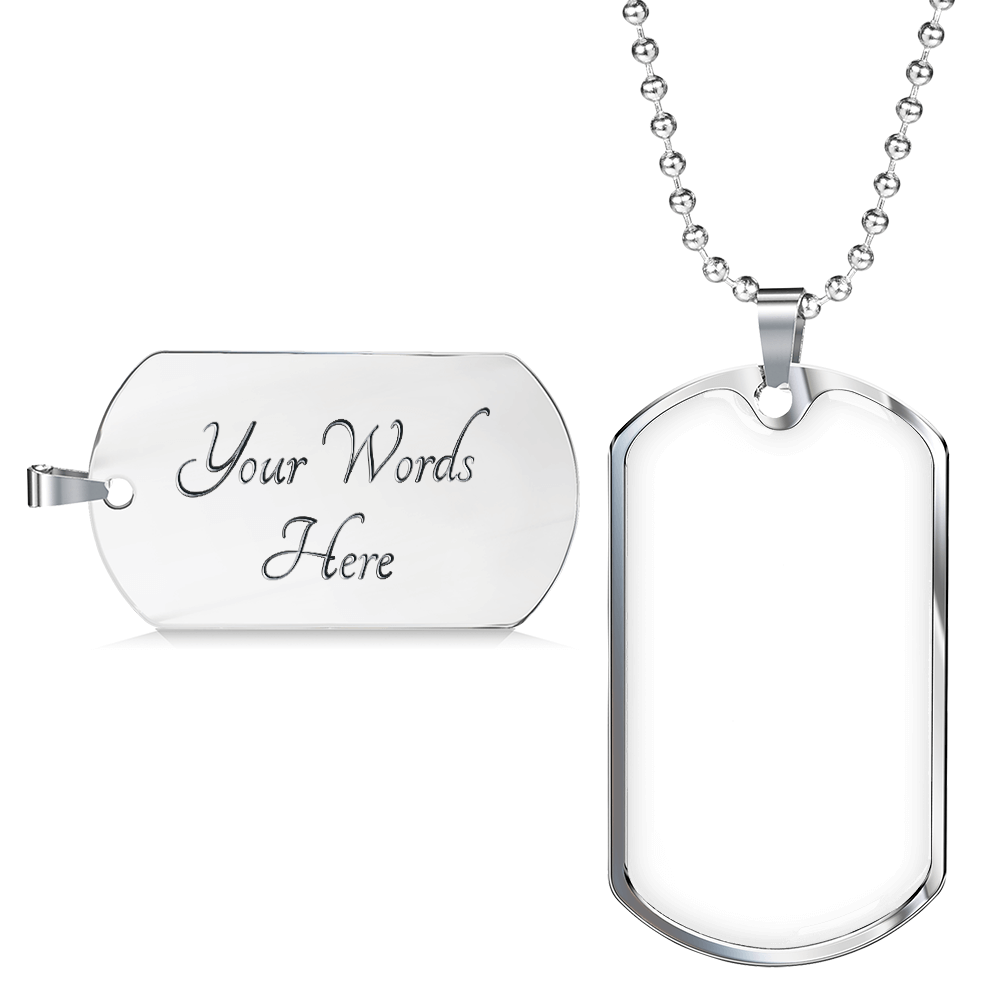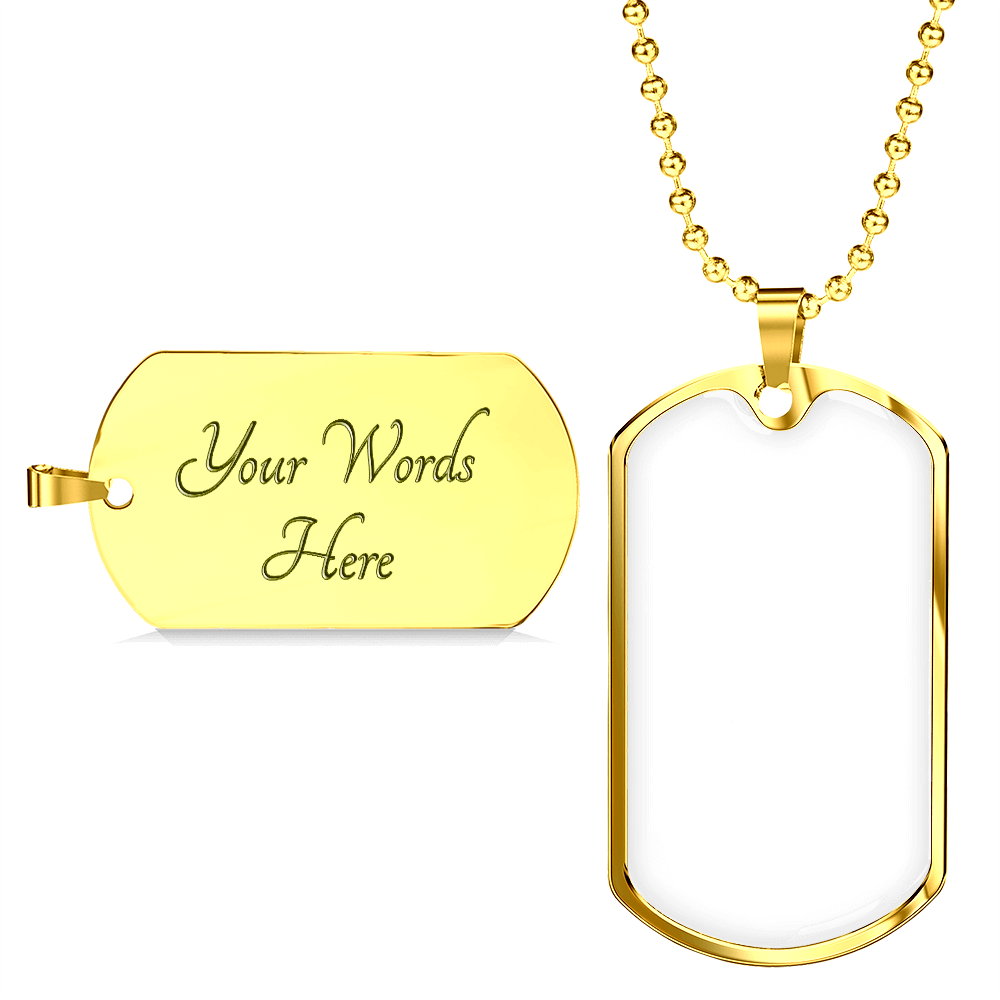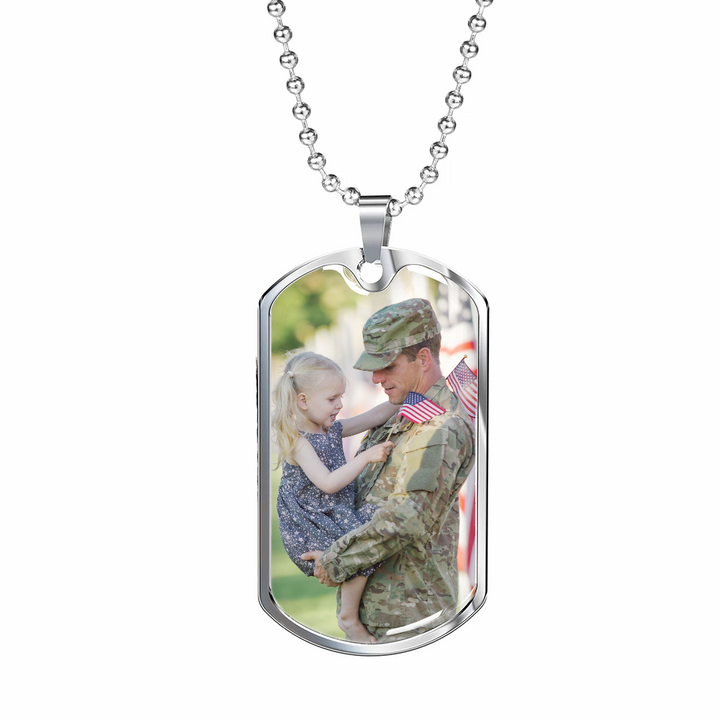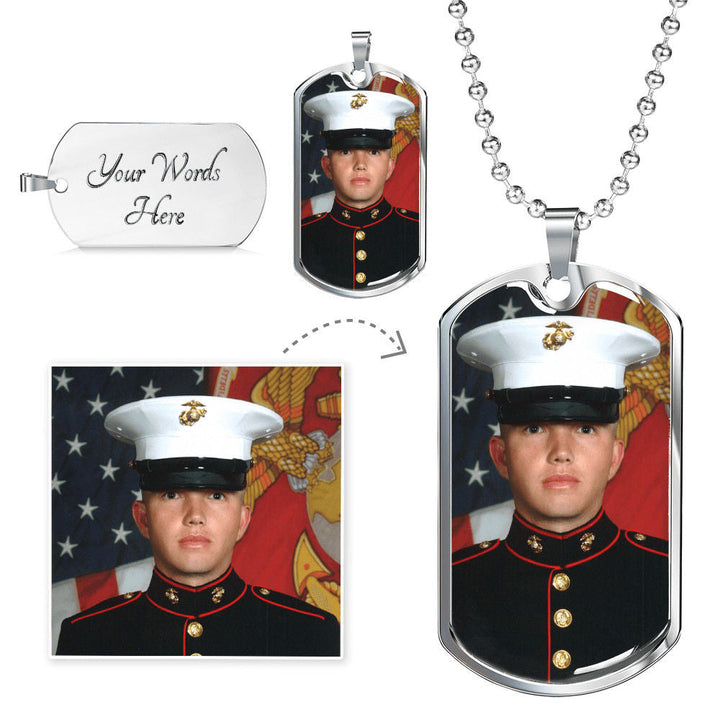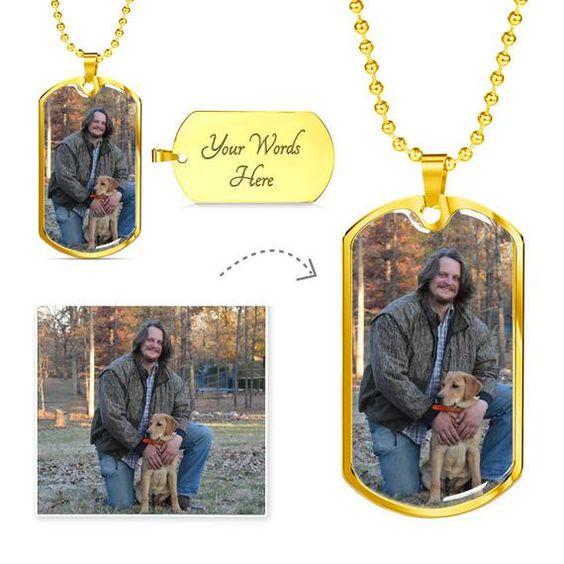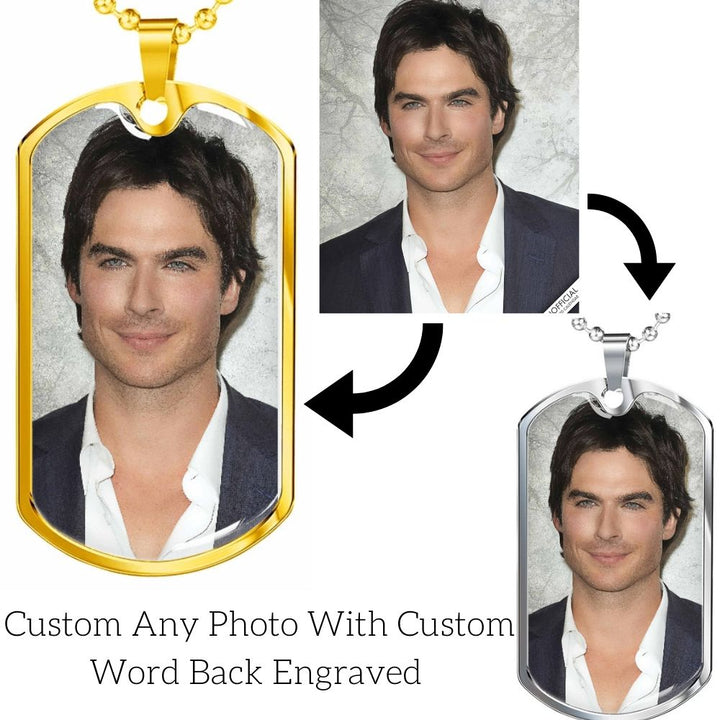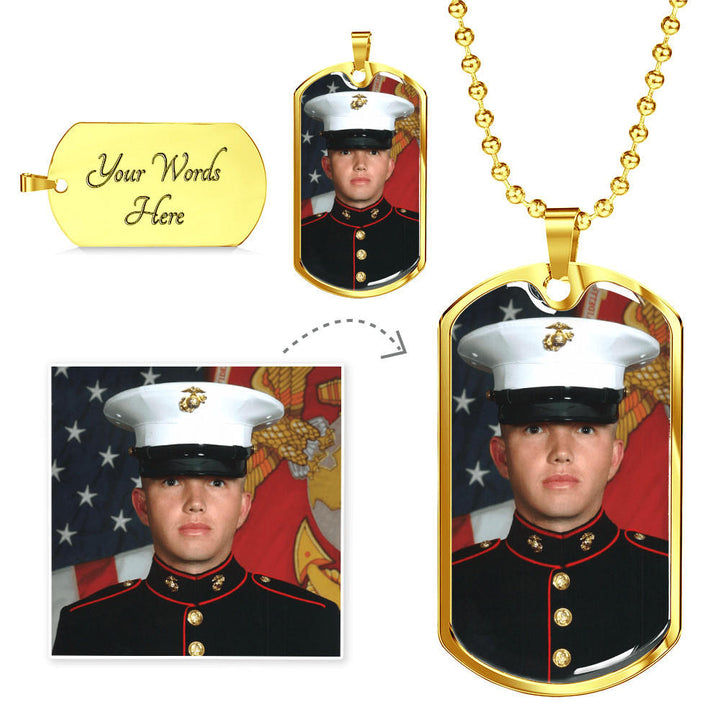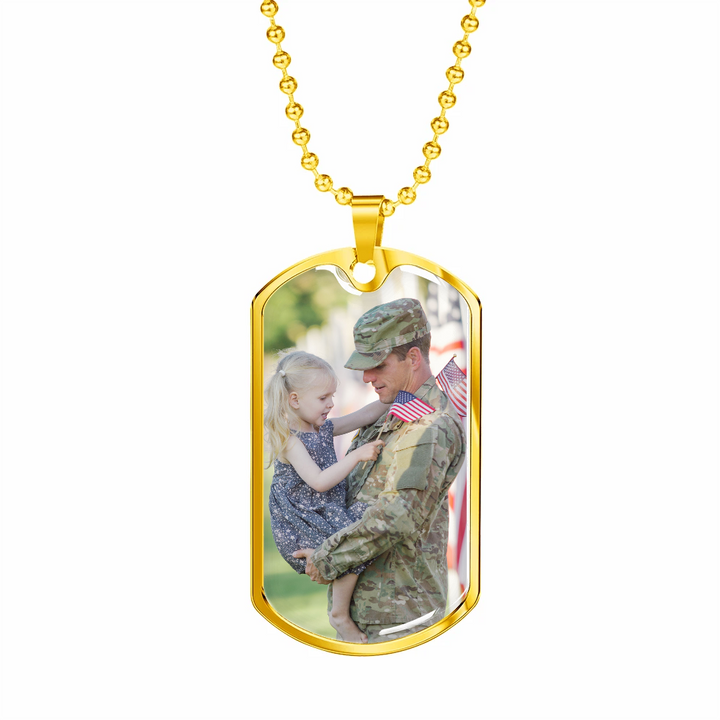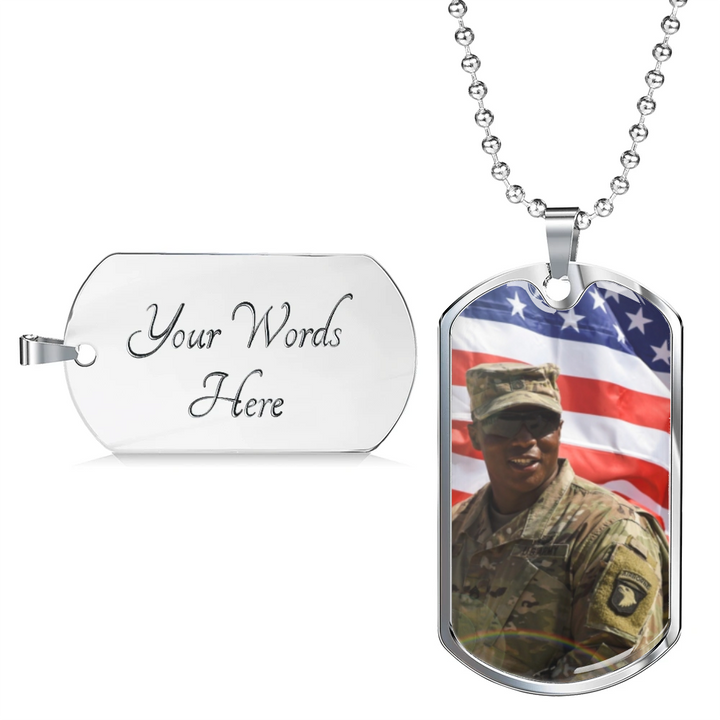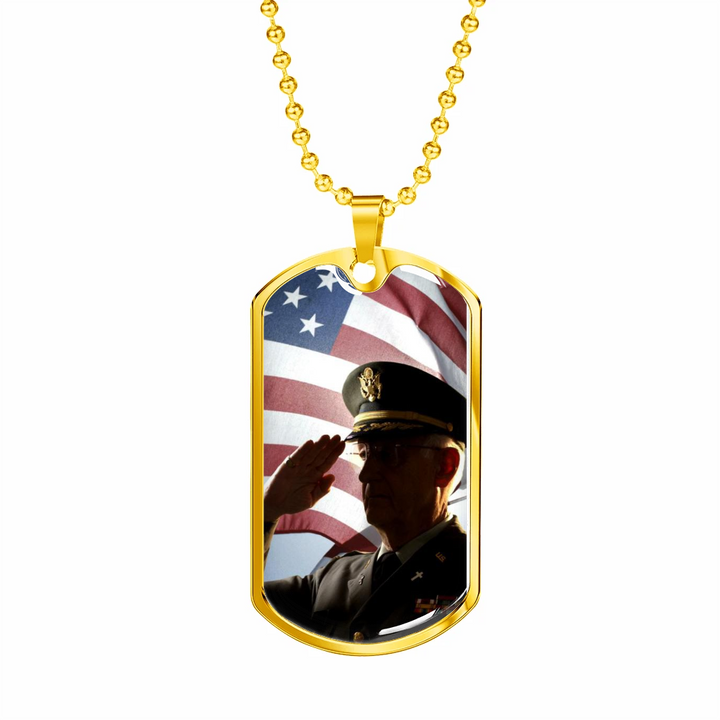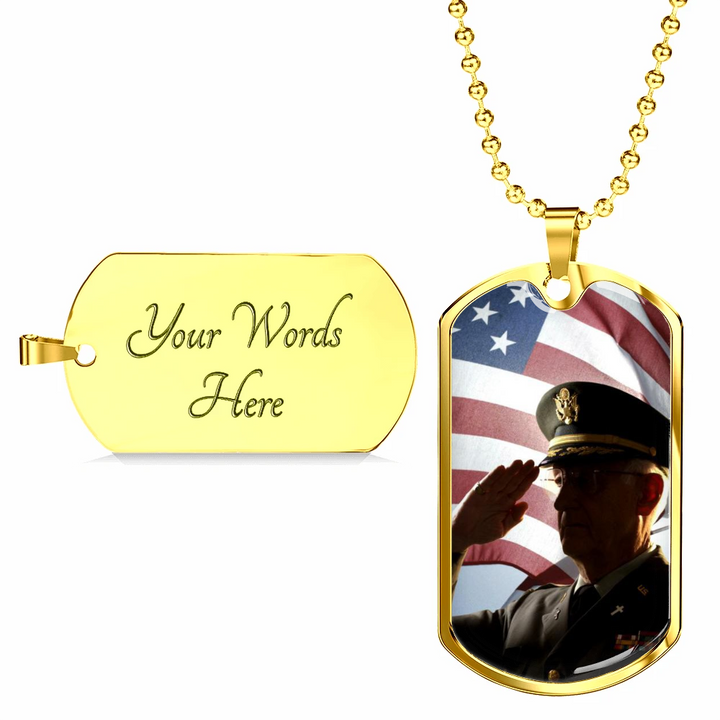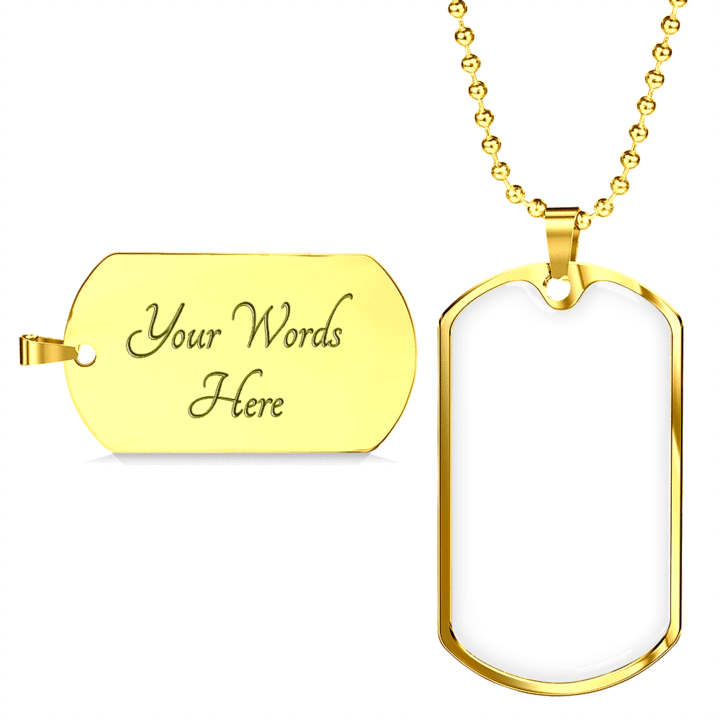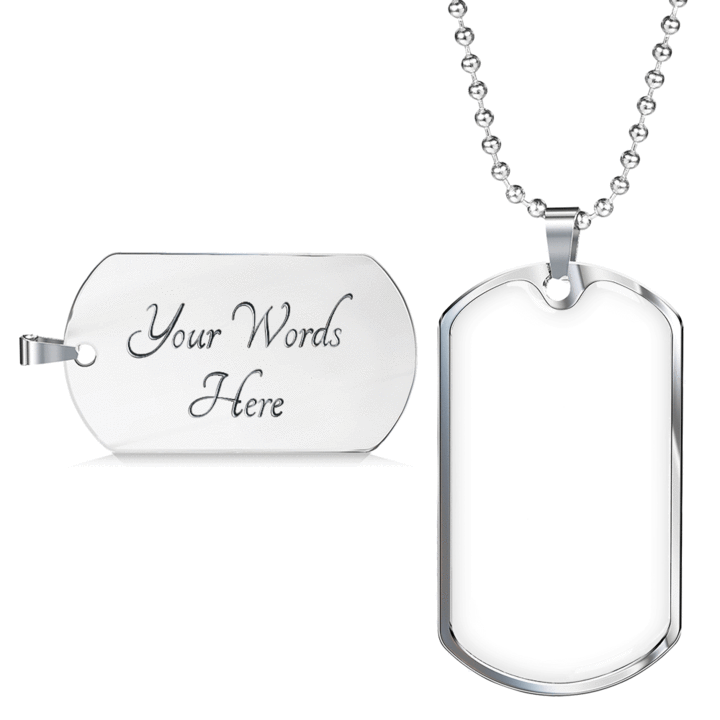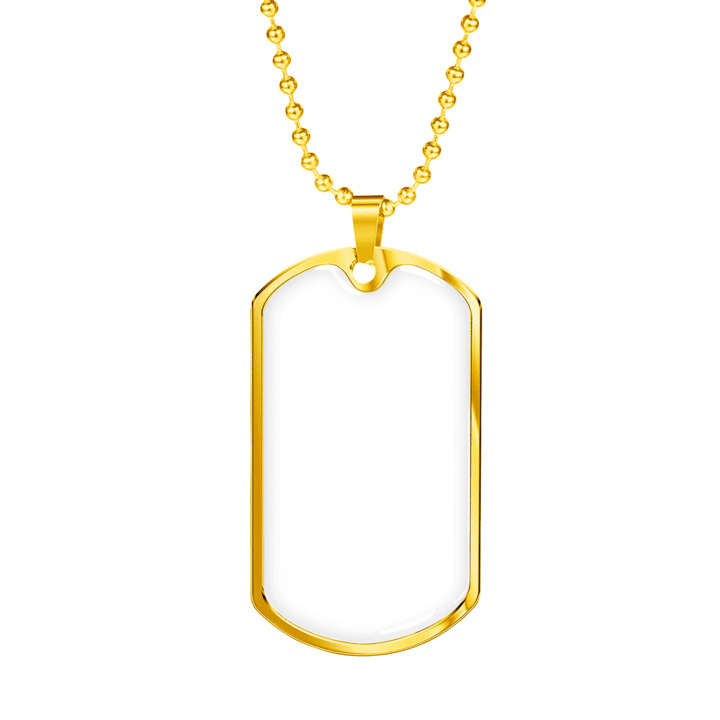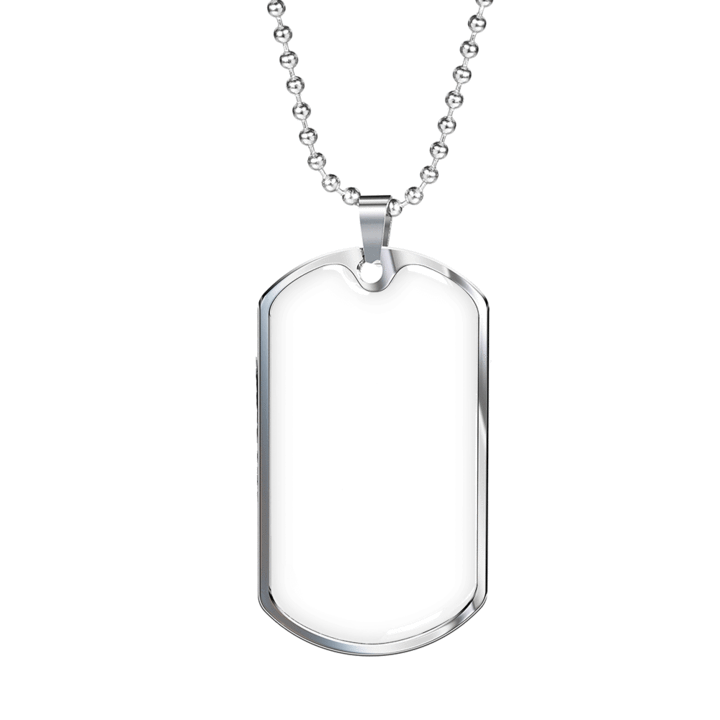 Drag or pinch with fingers to adjust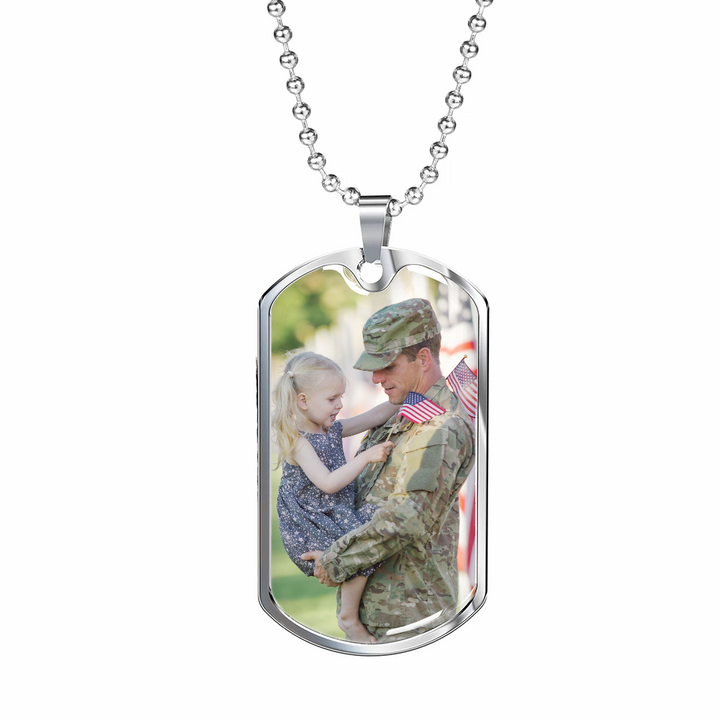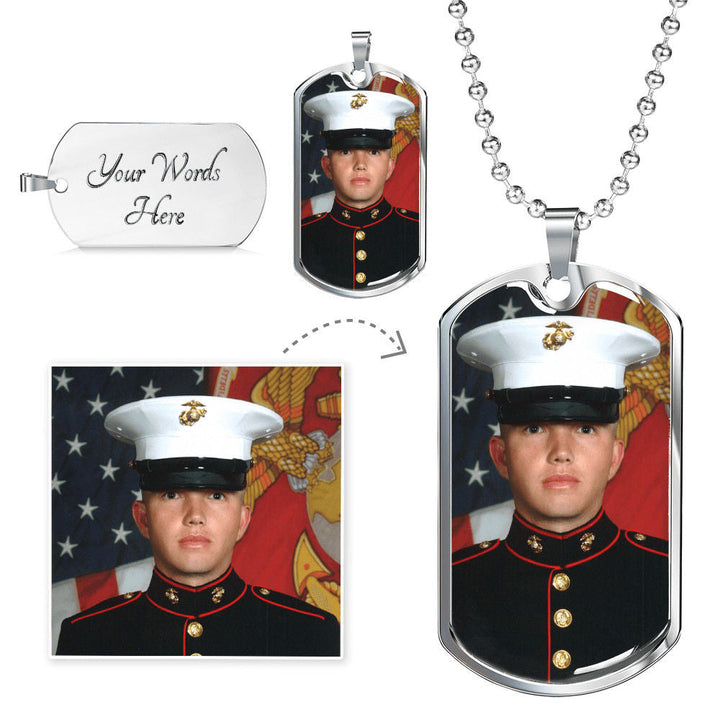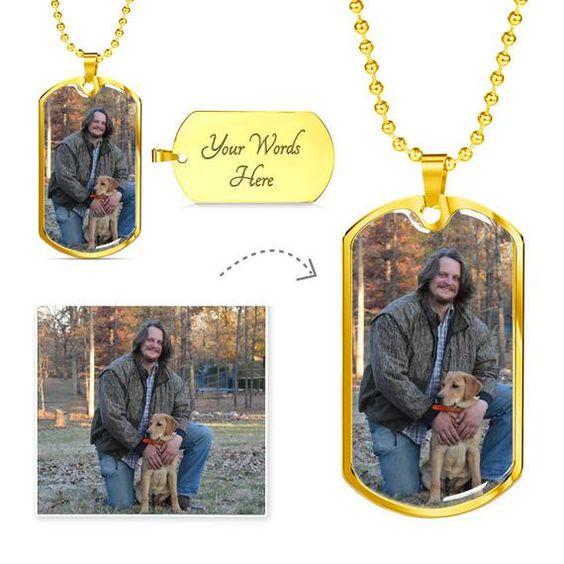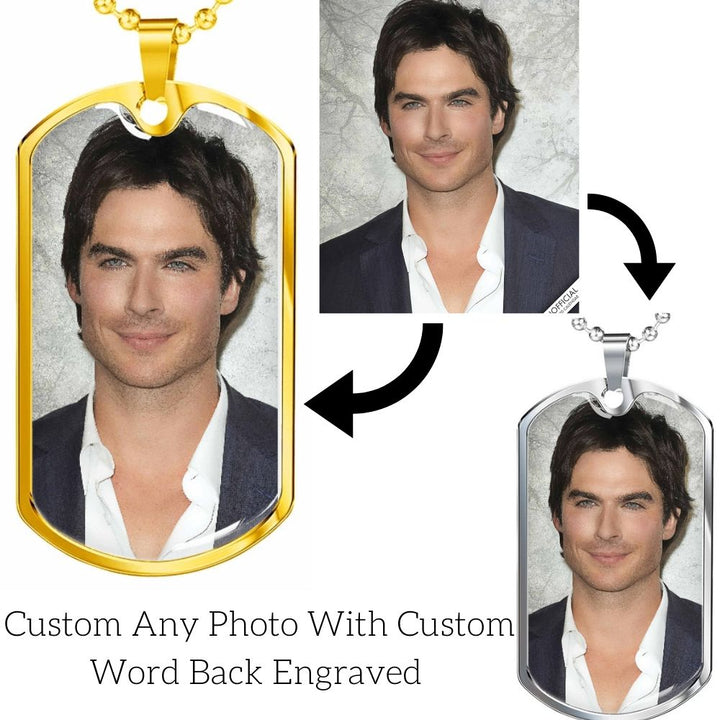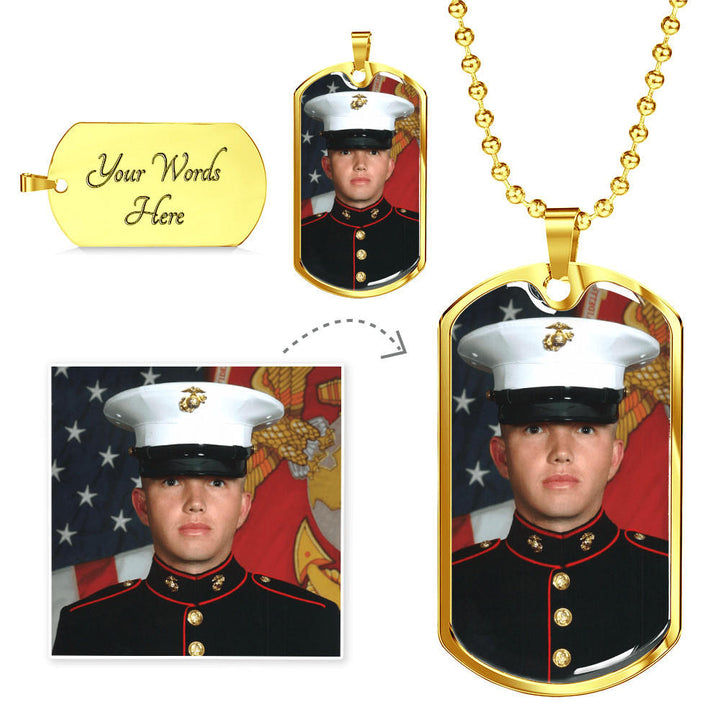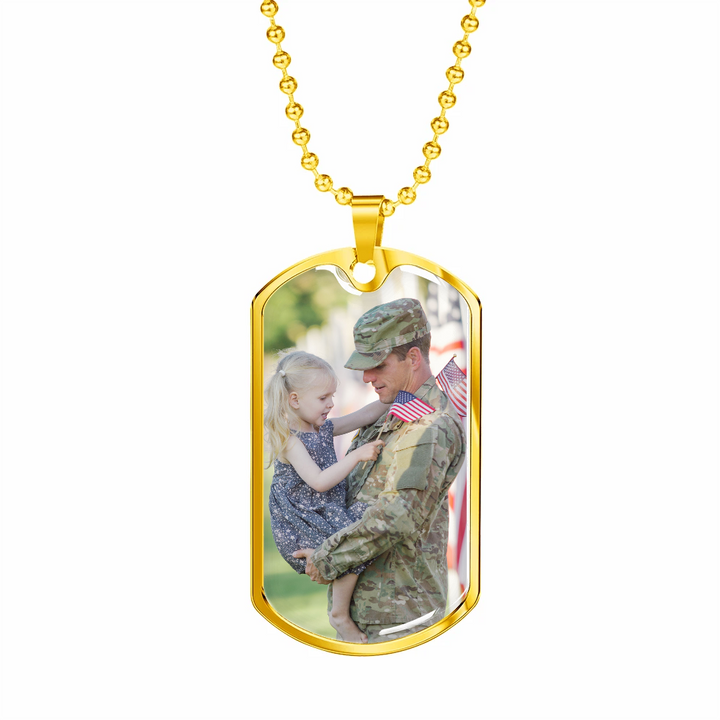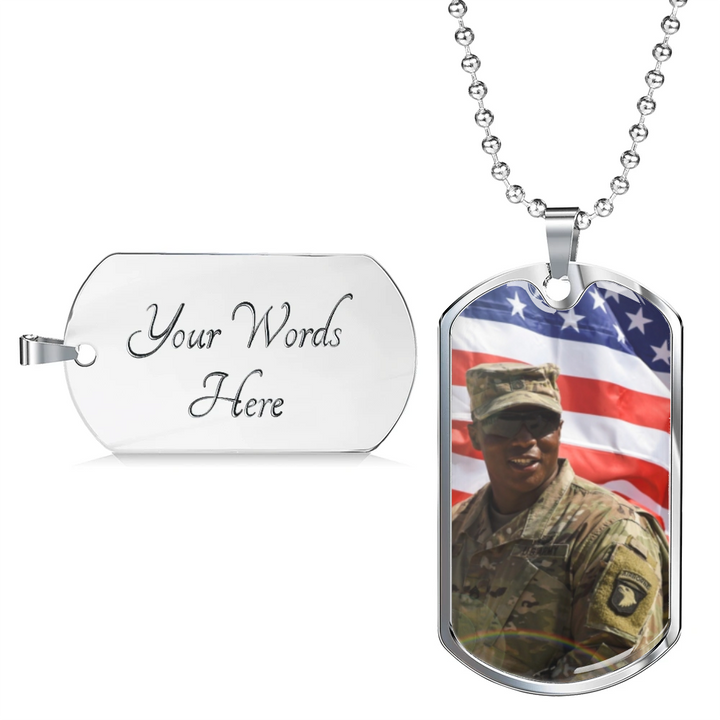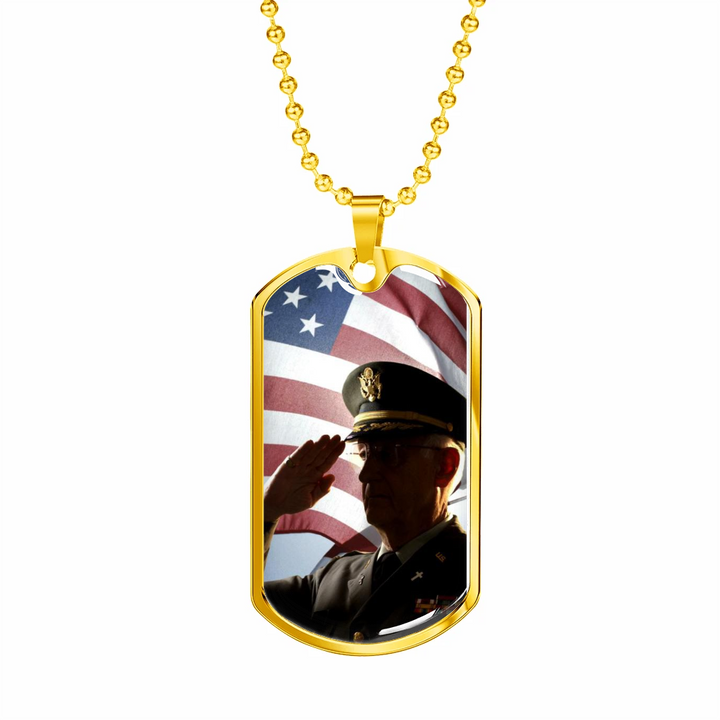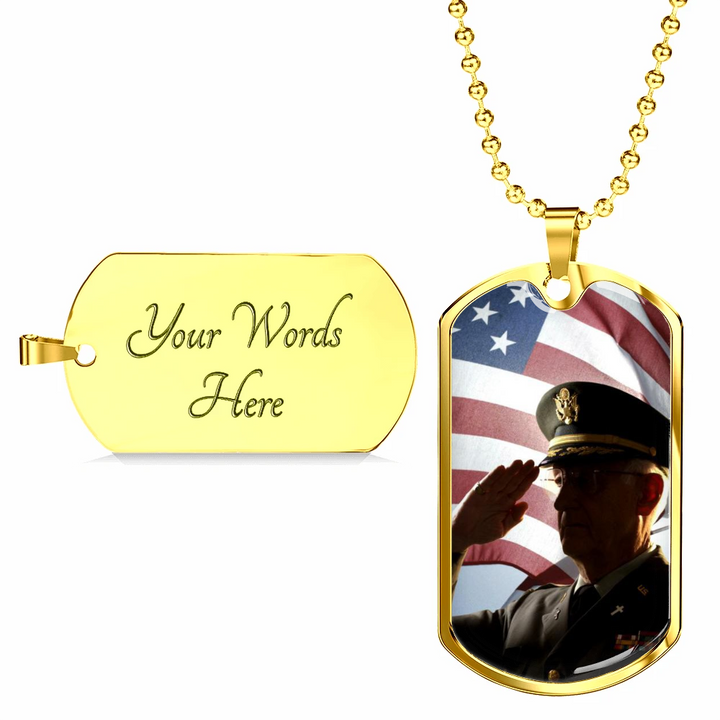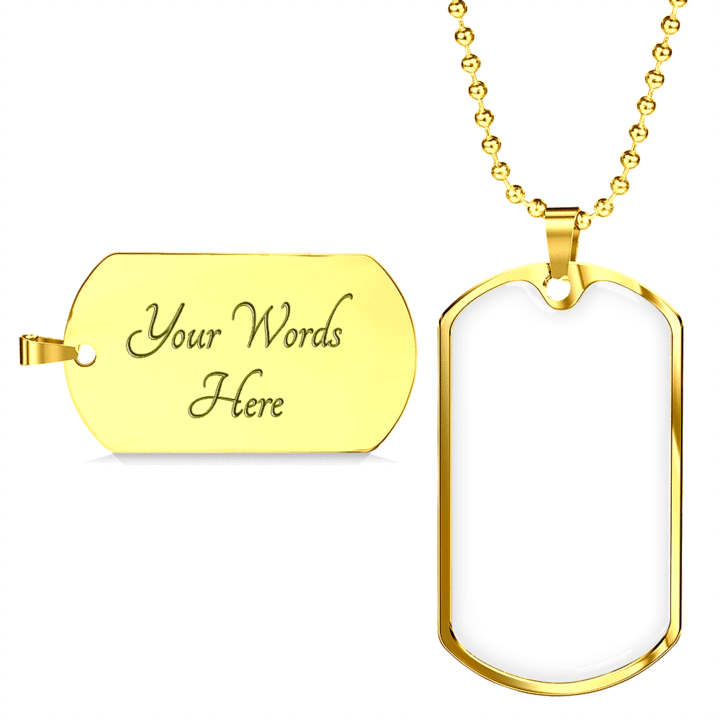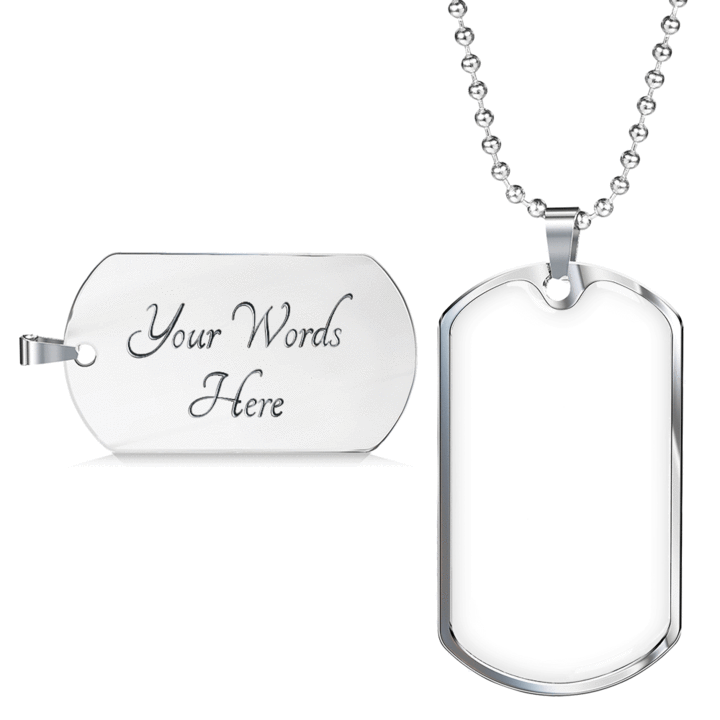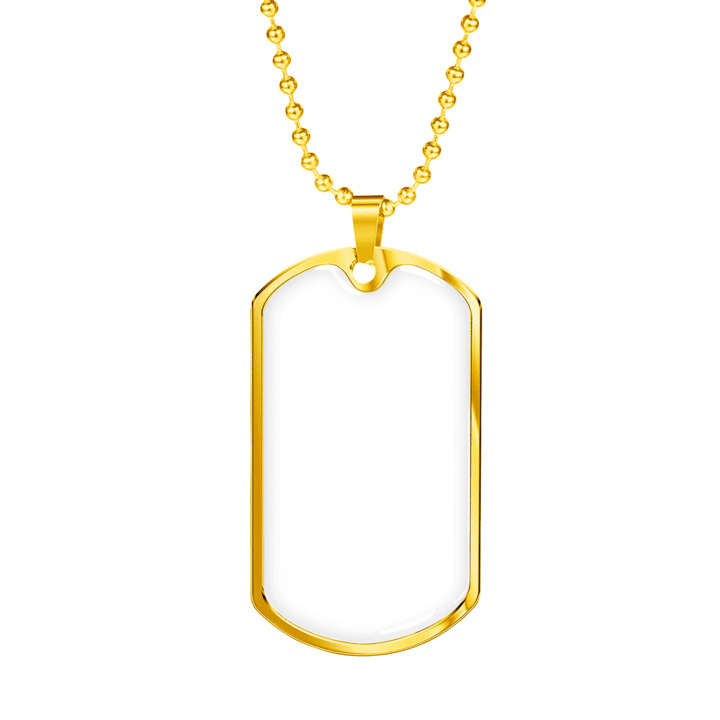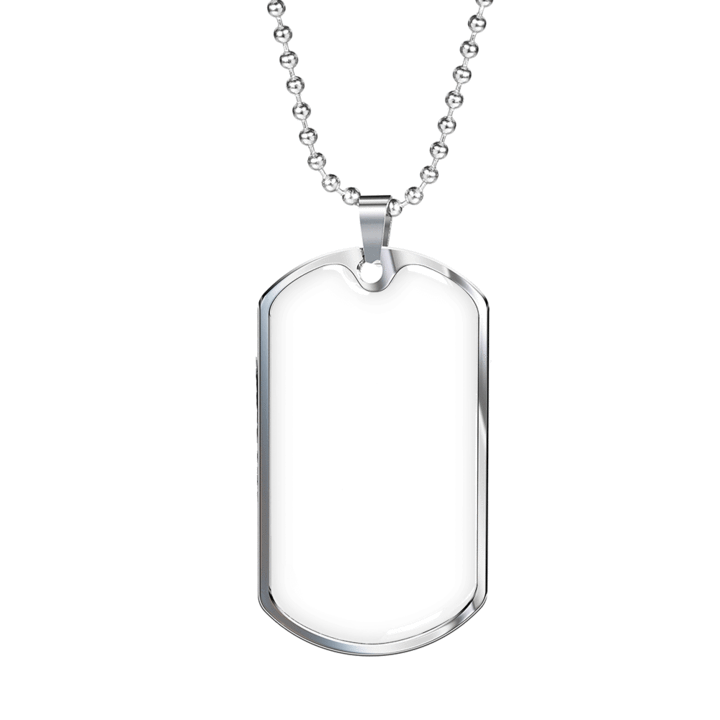 Personalized Photo Create-Your-Own Military Dog Tag
FREE WORLDWIDE SHIPPING

Our Dog tag necklace for man is the unique shaped photo attaching options with handmade touches. Made of high-quality stainless steel, Transparent Glass on top & an 18k gold plated finish. 
➤A unique way to show your favorite picture
➤Add Shines with Transparent glass which Expresses a Gorgeous
➤Made of high-quality materials and long term durable
➤We Guarantee It Will Exceed Your Highest Expectations!
➤ Words, Name, or Short Quote engraving options on the back

SPECIFICATION

Material: Stainless Steel, Transparent Glass
Pendant Corner Finishing: 18k Gold Plated
Chain Size: 18"-22"
Pendant Size: 28.5mm x 51mm
Packaging: Presented in a deluxe gift box

Package Includes: 1 Pc Customized Dog Tag Necklace

PURCHASE GUIDELINE
➤ Choose Your preferable customized option Product color, Size, Name, Or alternative personalized possibilities(If The Product Has This Customize Option)
➤Choose Available Services For You
➤Click ADD To CART
➤Make Checkout Directly with your Card
Engraving
Engrave your own words on the back. Add a loved one's name, wedding date, anniversary date, or other personal messages close to your heart. Every personalized creation offers exceptional craftsmanship that is fit to be an instant classic in your jewelry collection. Two lines are available with space for up to 20 characters per line.
We offer a 100% Happiness Guarantee
 PERFECT GIFT IDEAS 
✔️Wedding Gifts
✔️Anniversary Gifts
✔️Valentine Gifts
✔️Birthday Gifts
✔️Mother's Day Gifts
✔️Father's Day Gifts
✔️Friendship Day Gifts
 ✔️Special Day Gifts
✔️2nd Anniversary Gifts
✔️Christmas Gifts
✔️Thanksgiving Gifts
✔️New Year's Gifts
✔️Graduation Gifts
THE PERSON YOU CAN GIFT 
✔️Gift For Mom
✔️Gift For Friends
✔️Gift For Girlfriend
✔️Gift For Daughter
✔️Gift For Cousin


✔️

Husband
 ✔️Gift For Best Friend
✔️Gift For Step Mother
✔️Gift For Step Daughter
✔️Gift For Step Sister
✔️Gift For Coworkers
✔️Gift For Best Teacher


✔️

Boyfriend
Engraved Giftsly Is Always Ensure Quality Product With Best Service
Unique, one-of-a-kind gift

NOT SOLD in stores

USA: 2-8 Business Days
You Save: $20.04 USD (40%)
Hurry! We Sell Out Frequently
Description
Surprise someone you love with this unique and elegant jewelry item 🎁.
We say "UNIQUE" because each piece is different when you provide your photo.
This hand-crafted piece will never fade and is built to last!
Specifics
Made in Florida and Amsterdam
316 Steel or 18k Gold Finish
Adjustable Necklace Chain Measures 18"-22"
Water-Resistant
Delivery
Each piece is 100% custom hand-made to order in only 3-5 business days!
You Save: $20.04 USD (40%)
Hurry! We Sell Out Frequently
Unique, one-of-a-kind gift

NOT SOLD in stores

USA: 2-8 Business Days
Each item is handcrafted and assembled with love just for you and your loved one. Due to this, please allow 2 - 5 business days for your order to ship.
Once shipped, you can expect delivery within:
USA: 2 - 5 Business Days w/ Standard (1 - 3 Business Days w/ Expedited)
Canada: 5 - 10 Business Days
UK & EU: 3 - 7 Business Days
Australia & New Zealand: 8 - 20 Business Days
Rest of the World: 5 - 10 Business Days
Personalized Photo Create-Your-Own Military Dog Tag

FREE WORLDWIDE SHIPPING


Our Dog tag necklace for man is the unique shaped photo attaching options with handmade touches. Made of high-quality stainless steel, Transparent Glass on top & an 18k gold plated finish. 

➤A unique way to show your favorite picture
➤Add Shines with Transparent glass which Expresses a Gorgeous
➤Made of high-quality materials and long term durable
➤We Guarantee It Will Exceed Your Highest Expectations!
➤ Words, Name, or Short Quote engraving options on the back


SPECIFICATION


Material: Stainless Steel, Transparent Glass
Pendant Corner Finishing: 18k Gold Plated
Chain Size: 18"-22"
Pendant Size: 28.5mm x 51mm
Packaging: Presented in a deluxe gift box


Package Includes: 1 Pc Customized Dog Tag Necklace


PURCHASE GUIDELINE

➤ Choose Your preferable customized option Product color, Size, Name, Or alternative personalized possibilities(If The Product Has This Customize Option)
➤Choose Available Services For You
➤Click ADD To CART
➤Make Checkout Directly with your Card

Engraving
Engrave your own words on the back. Add a loved one's name, wedding date, anniversary date, or other personal messages close to your heart. Every personalized creation offers exceptional craftsmanship that is fit to be an instant classic in your jewelry collection. Two lines are available with space for up to 20 characters per line.

We offer a 100% Happiness Guarantee

 PERFECT GIFT IDEAS 

✔️Wedding Gifts
✔️Anniversary Gifts
✔️Valentine Gifts
✔️Birthday Gifts
✔️Mother's Day Gifts
✔️Father's Day Gifts
✔️Friendship Day Gifts
 ✔️Special Day Gifts
✔️2nd Anniversary Gifts
✔️Christmas Gifts
✔️Thanksgiving Gifts
✔️New Year's Gifts
✔️Graduation Gifts




THE PERSON YOU CAN GIFT 

✔️Gift For Mom
✔️Gift For Friends
✔️Gift For Girlfriend
✔️Gift For Daughter
✔️Gift For Cousin


✔️

Husband
 ✔️Gift For Best Friend
✔️Gift For Step Mother
✔️Gift For Step Daughter
✔️Gift For Step Sister
✔️Gift For Coworkers
✔️Gift For Best Teacher


✔️

Boyfriend

Engraved Giftsly Is Always Ensure Quality Product With Best Service

Each item is handcrafted and assembled with love just for you and your loved one. Due to this, please allow 2 - 5 business days for your order to ship.

Once shipped, you can expect delivery within:

USA: 2 - 5 Business Days w/ Standard (1 - 3 Business Days w/ Expedited)

Canada: 5 - 10 Business Days

UK & EU: 3 - 7 Business Days

Australia & New Zealand: 8 - 20 Business Days

Rest of the World: 5 - 10 Business Days
See what people are saying
about us